by Jill Watts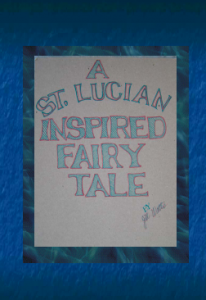 This fairy tale by artist and Peace Corps volunteer Jill Watts provides an alternative to the classic European fairy tales. By setting the story in a St. Lucian village in the Caribbean, Watts celebrates the special beauty of the village and its people. The story with its colorful illustrations reveals the way of life embraced by many in the village, a life full of music, hard work, and helping others.
ISBN 978-0-9789253-1-9
20 Pages, Full-Color Illustrations
Bookfold Paperback
Country
Book Price
Shipping/
Handling
Total
United States
$5.00
$2.00
$7.00 US
Canada
$5.00
$3.00
$8.00 CA
To order, send a check to:
Cottey House Press, PO Box 1375, Brattleboro VT 05302, U.S.A.
SPECIAL! SAVE!
Order with Stories from Piaye for a total price of $25 (with shipping $27 US, $28 CA).